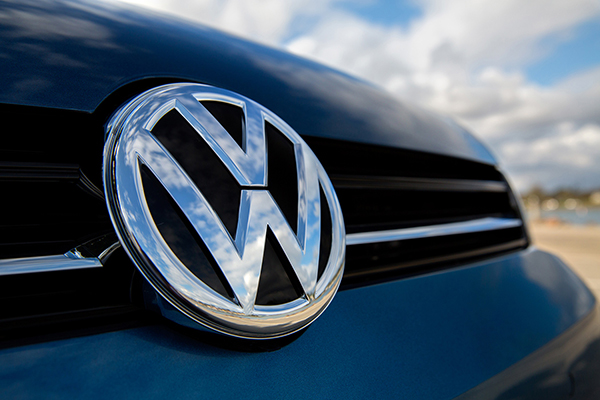 Welcome to Volkswagen India.
Volkswagen became number one in the European car market decades ago and continues to do so through exceptional value for money and premium products, which are reliable and of high quality. Volkswagen is known in Europe for its extraordinary services and high customer satisfaction.
Recently Volkswagen paved the way for sustainable market activities in India. With the investment agreement signed at the end of 2006 the brand sets a new course that unites two success stories – Volkswagen and India – in a common future.
Volkswagen AG is to build a new production plant in Pune in the Indian state of Maharashtra. With investment totalling some 410 million euros, a full production plant with a press shop, body shop, paint shop and assembly lines is to be built on the 230 hectare site in the Chakan industrial park near Pune. The German brand and Europe's largest automotive manufacturer will be entering the Indian market to meet the rapidly growing demand for mobility. Volkswagen will be developing a vehicle in the foreseeable future specifically tailored to the needs of the Indian market offering all the features of a genuine Volkswagen. It is essential to ensure "Volkswagen quality built in India" as a genuine unique selling proposition and a symbol of quality.
For the first step the Volkswagen brand will bring locally produced vehicles to the Indian market up from the third quarter of 2007. To accompany the growing supply of Volkswagen Passenger Cars, the Group has established a separate Indian sales company in 2007, initially for Volkswagen as well as for Audi. "Volkswagen Group Sales India Private Limited" registered in Mumbai will distribute locally manufactured and imported vehicles in India.
Thus, Volkswagen can bring one of it's upper-premium sedan as the first locally produced vehicle to the Indian market. In April 2006, Volkswagen produced the 14 millionth of its bestseller. The Passat has become the very image of automotive progress, representing what "Made in Germany" means. This long-term success is confirmed by numerous accolades from experts, journalists and customers who have put the car through its paces in recent months. This image is characterized by vehicle size, drive technologies, safety features such as airbags, ABS and ESP in addition to quality details including galvanized bodies. Imported vehicles such as the premium Sports Utility Vehicle Touareg will complement the range.
In addition to the model and production plans, an exclusive dealer network will be set up in the country's main areas of demand. With an attractive model range available, Volkswagen is not only laying the foundation for a substantial increase in sales but also doing the groundwork for offering a first-class all-round service, taking customer satisfaction to the highest level.
Volkswagen India can be reached at following addresses:
Volkswagen Group Sales India Private Limited
3, North Avenue, Level 4, Maker Maxity,
Bandra Kurla Complex, Bandra (East),
Mumbai - 400 051.